About Carol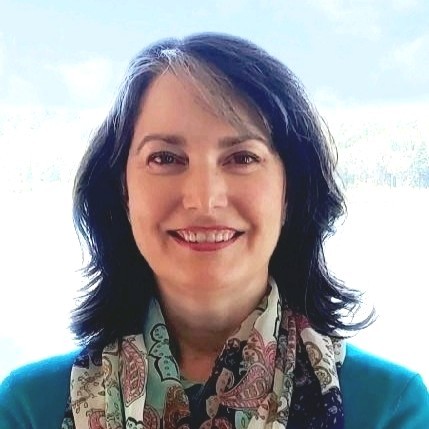 Writer, Editor, Consultant
Translates strategic vision and complex topics into engaging stories for your internal and external audiences.
Quickly captures your brand voice to ghostwrite blogs, articles, social media, scripts and sales collateral.
Creates content that enhances the experience you deliver to your customers at all stages of their journey.
Content Marketing Certification from HubSpot Academy.
Digital and Social Certifications at the strategist and specialist levels; Social Marketing Professional Certification from Hootsuite Academy.
Specialties include B2B technology sector and marketing/PR agencies.
Profile:
Carol Anderson Raym is a skilled writer and communicator who partners with businesses and agencies to tell their story, engage their audiences and grow their brand. She founded Custom Blend Communications, LLC in 2016, drawing upon more than 20 years' experience in communications and marketing in the high-tech industry. Based on Florida's Gulf Coast, Carol offers clients across the U.S. the ideal blend of award-winning communications expertise and content marketing services.
Prior to founding Custom Blend Communications, Carol was a senior communications and marketing manager at Cisco Systems for six years. She managed all internal and external communications for three senior executives in sales, I.T. and marketing, including the corporation's Chief Marketing Officer. She also shaped Cisco's point of view in the data and analytics market by developing core messaging and content for customers and other stakeholders.
Prior to her roles at Cisco Systems, Carol had extensive experience at Nortel Networks for more than 12 years in employee communications, executive communications, organizational communications, public relations and leadership development. As part of her PR role, she served as company spokesperson. Earlier in her career, she was public information officer at Flagler College in St. Augustine, Florida.
Carol has partnered with and prepared executive clients for keynotes at conferences for the Association of National Advertisers, Business Marketing Association, Information Technology Services Marketing Association, Gartner Symposium and Europe's Chief Marketing Officer Conference, among others.
Education and Awards:
While at Cisco, Carol completed nearly 20 courses of study through Cisco's Marketing University ("The U"), led a strategic communications planning forum for Cisco communicators, and achieved Global Digital and Social Certifications at the strategist and specialist levels. She also was a Cisco Social Ambassador who served as a brand ambassador for the company on social channels. Carol is certified by Hootsuite Academy in social marketing and certified in content marketing by HubSpot Academy.
She has won a Gold Quill Award from the International Association of Business Communicators, Top Campaign Communications and Performance Awards from the Triangle United Way (Raleigh/Durham, North Carolina), 10 Cisco Achievement Program Awards, 17 Cisco Connected Recognition Awards and the Cross-Collaboration Award from Cisco US and Canada Partner Marketing. She previously served on the Board of Directors of the Florida Public Relations Association (FPRA) Nature Coast Chapter.
Carol holds a bachelor's degree with honors in English and Communications from Flagler College. She completed an additional two years of post-graduate studies in Journalism and Public Relations at the University of North Carolina at Chapel Hill.